About Christian Freak
// December 27th, 2014 // About
Christian Freak is a site for Christian thought for those who are not mainstream, but also for those in the mainstream that they may learn more about those of us who are different. Many subcultures have been marginalized, ignored, or even demonized by the Christian church. Here, you are welcome, geek and goth, nerd and cosplayer, gamer and punk.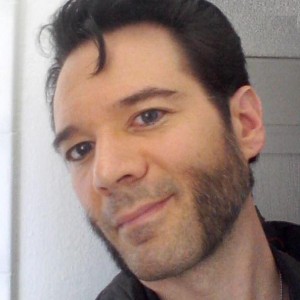 The Author
Stephen Weese has been a Christian and a freak almost his entire life. He was saved at the age of ten and started playing Dungeons and Dragons when he was twelve. In elementary school the gift of a Commodore 64 computer turned him into a geek. As he was studying Computer Science in college, he became an assistant to a pastor at a small Baptist church where he began ministry training. He has given sermons in churches and spoken at campus Christian groups and attended leadership conferences at a charismatic church. He is the author of the book, God Loves the Freaks, which deals with diversity and subcultures in the church, as well as unity and legalism.
Stephen has been teaching computer classes at the college level for over twelve years now and holds a Masters degree in Computer Information Technology. The computer book he co-wrote, the A+ Exam Prep, was the number one selling title for Coriolis Press. The ministry he founded, Fans for Christ, a group for Christian fans of anime, sci-fi, role playing, Goth, and other similar interests, has been around for over ten years. His hobbies include music, anime, gaming, and acting as well as auto racing and playing Live Action Role Playing (LARP) games. He lives in Los Angeles.
He is a film and voice actor who wrote, starred in, and produced his own sci-fi film, Broken Spirits. He co-produced the English dub of the anime Kick-Heart. His voice is in the anime Hellsing and the game Sengoku Basara 3. Stephen can be seen sword fighting in Legend of the Red Reaper and as a LARPer in Universal's Role Models (Full IMDB listing.) He created the web comic The Great Space Race.
Stephen has struggled with the controversial and disputed condition Adrenal Fatigue most of his life. After pursuing many avenues with traditional western medicine, he found a treatment that is working called Nutritional Balancing. He is completing a nutrition diploma and soon looks forward to helping others with this condition. He is writing a book about Adrenal Fatigue called Three Times Fallen, Three Times Reborn that will hopefully come out in 2015.